In Dam Kaergaard, we are always looking for new partners to support healthcare employees and their patients.
We see ourselves as a future patient, when developing our solutions
Since 1964 we have delivered medical equipment to the Danish healthcare system.
We are a distributor, who pride ourselves in delivering customized solutions and products, which create values for patients, healthcare employes and entails minimizing costs for our customers.
"Our existence must benefit the world"
Dam Kærgaard seeks to improve the experience of the patient through the hands of the healthcare employees. We see us self as a future patient, when developing our solutions.
Our product portfolio is broad within medical equipment, customized solutions, disposable products, reusable products, digital solutions etc.
We believe in challenging the standards by innovating our products, service, processes and more, in cooperation with our customers and partners. Therefore, we believe the most important tool to achieve success is through dialogue.
Do you seek an agile partner to collaborate with in Denmark or in the Nordics, and share the same vision, then you are welcome to contact us via telephone, e-mail or through our contact form.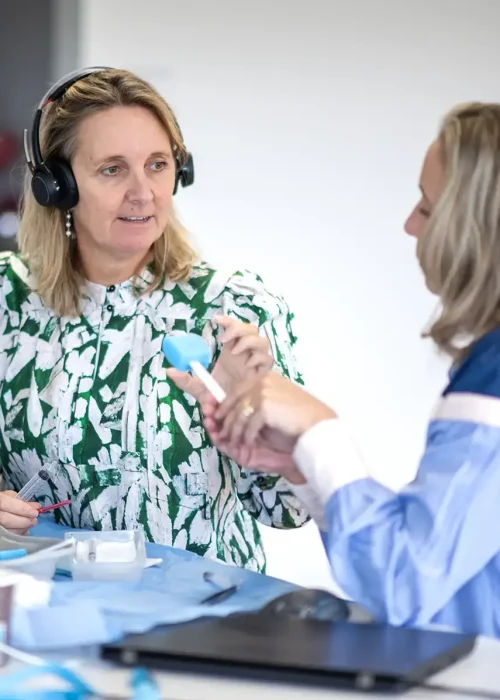 Mandag – Torsdag: 8:30 – 15:30
Fredag: 8:30 – 15:00
Weekend og Helligdage: Lukket
H. Dam Kærgaard A/S
Borupvang 9
2750 Ballerup